PACIFIC COAST COMMUNITY SERVICES, INC.
A PUBLIC BENEFIT CORPORATION
Pacific Coast Community Services is affiliated with SourceAmerica under the provisions of the AbilityOne Program. The mission of the 501(c)3 non-profit is to hire and train disabled individuals through contractual relationships, training programs, and employment opportunities. PCCS seeks to create an environment for self-fulfillment within the private industry segment or government related programs allowing development for individuals displaced or socially disadvantaged. 
ABOUT PACIFIC COAST COMMUNITY SERVICES
Pacific Coast Community Services, a California Nonprofit Corporation, is dedicated to providing innovative and cost effective business services to the public and private sector.  PCCS is managed and operated by experienced private sector business professionals and former military officers with business expertise.  The corporate staff has more than 100 years of proven experience in warehousing, business operations, financial management, real property service, waste removal, project management, government logistics and procurement services. Pacific Coast Community Services, Inc. was incorporated in 1996 in Alameda, CA, the same core board of directors governs the corporation today. PCCS operations office moved to Truckee, CA in 1998 and Richmond, CA in 2001.  
During the late 1990s Alameda Naval Base closings, PCCS provided warehouse, data entry, security guard and retail store services to DOD facilities. PCCS operated the GSA Access Store in the Federal Building in San Francisco which was a retail office supply store to Government employees and offices. PCCS managed the Furnishings Management office which inventoried and maintained the dormitory furnishings on Travis Air Force Base, Fairfield CA. From late 2008 until late 2015 PCCS operated the mail room for the US Coast Guard on Coast Guard Island Alameda CA. 
Beginning in the Fall, 2013 school year, PCCS was the ready-made sandwich and salad provider to the UC Berkeley campus food outlets for 2 years. This project in conjunction with a local business partner, also provided employment opportunities for persons with disabilities. PCCS continued to explore the potential providing employment and training for persons with disabilities by operating a commercial café for two years in Alameda, California. PCCS has ended its café operations but the food service training programs continues with qualified instructors and virtual training. 
PCCS continues its core business within the AbilityOne program, and continually competes for contracts in administrative and technical services to the federal government. The current PCCS contracts can be viewed at the Federal AbilityOne Administrative Services Contracts Tab.
 A BRIEF HISTORY OF THE ABILITYONE PROGRAM, FORMERLY THE JWOD PROGRAM 
The Javits-Wagner-O'Day (JWOD) Program provides employment opportunities for over 36,000 Americans who are blind or have other severe disabilities by orchestrating Government purchases of products and services provided by nonprofit agencies employing such individuals throughout the country. In 1938, the Wagner-O'Day Act was passed under President Franklin D. Roosevelt in order to provide employment opportunities for people who are blind by allowing them to manufacture mops and brooms to sell to the Federal Government. 
In 1971, under the leadership of Senator Jacob Javits, Congress amended this Act (41 U.S.C. 46-48c) to include people with severe disabilities and allow the (JWOD) Program to also provide services to the Federal Government. Over sixty years later, this extraordinary socioeconomic program provides Federal customers with a wide array of quality products and services, while creating thousands of jobs for people with severe disabilities thus increasing independence and self sufficiency. 
The Committee for Purchase From People Who Are Blind or Severely Disabled began operating as the U.S. AbilityOne Commission on October 1, 2011. is the AbilityOne Program's Federal Agency overseer. 
WHAT IS THE ABILITYONE PROGRAM?
The AbilityOne® Program is among the nation's largest sources of employment for people who are blind or have significant disabilities. The Program is administered by the U.S. AbilityOne Commission, the operating name for the Committee for Purchase From People Who Are Blind or Severely Disabled. Through a national network of more than 550 nonprofit agencies, the program provides the Federal Government products and services at fair market prices. The procurement of these products and services results in employment of more than 45,000 individuals.
The Javits-Wagner-O'Day Act (41 U.S.C. 46-48c) authorizes the U.S. AbilityOne Commission to designate one or more "central nonprofit agencies" (CNAs) to assist community-based nonprofit agencies serving people who are blind or have other severe disabilities participating in the AbilityOne Program. The Commission has designated National Industries for the Blind (NIB) and SourceAmerica to fulfill CNA responsibilities as listed in 41 CFR Part 51-3. These responsibilities include evaluating nonprofit agency capabilities, providing nonprofit agencies with technical assistance and allocating government orders among them. NIB and SourceAmerica also provide their associated agencies with many other services, including: assistance in complying with the Javits-Wagner-O'Day Act and Federal contract provisions. The CNAs also provide training and regulatory assistance; communications and public relations materials; information technology support; engineering, financial and technical assistance.
THE PCCS CORPORATE MISSION IS:  
Pacific Coast Community Services is a 501(c)3 not-for-profit, whose mission is to provide long-term employment for all persons with disabilities.
Within the AbilityOne Program, PCCS strives to be an innovative and cost effective federal government contractor employing persons with disabilities. PCCS provides opportunities for employment to individuals who are unable to seek and hold competitive employment. PCCS professionally manages, coordinates and supervises contracts by drawing on its own employees professional and business skills. The objectives are delivering a professional and productive work force, providing quality services to customers, reducing operational costs and creating long-term employment opportunities for individuals with disabilities. Additionally, PCCS manages and operates state-of-the-art training programs which are outlined in Training and Development Services.
Partnering with local, state and federal community rehabilitation providers, PCCS has successfully collaborated with numerous rehabilitation organizations to provide training and job development services for successful employment outcomes. The goal of PCCS continues to be from "employability to employment".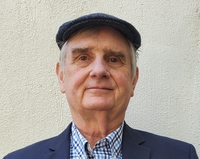 Christopher Flynn 
President & CEO
Christopher Flynn has held Industrial and Systems Engineering Bachelor of Science Degrees since 1970 from Pennsylvania State as well as getting his Masters in the 1970 from the same institution. He is a retired public agency employee who worked for both the Federal Civil Service and San Francisco Bay Area Transit System. After retiring from public employment, he began to oversee PCCS as the President and Chief Executive Officer to provide contracted administrative services to federal agencies. Pacific Coast Community Services, Inc. is affiliated with SourceAmerica to achieve the Federal AbilityOne program goals of employing persons with disabilities. Christopher recently joined Makers Paradise as the Chief Operations Officer which is a is a nonprofit organization dedicated to the development and promotion of art and community engagement programs.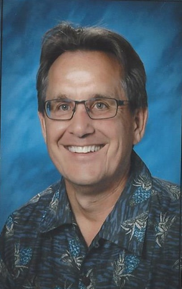 Alan Miller 
Program Manager/Instructor
Prior to joining the instructional staff of Pacific Coast Community Services (PCCS) in January of 2019, Alan had the privilege of working as a Napa Valley Unified School District (NVUSD) teacher. He retired from NVUSD in June 2017 after 15 years of service. He thoroughly enjoyed teaching elementary students in grades 2nd through 6th as well as adult education. Alan also facilitated numerous before and after school intervention classes with an emphasis on English Language Learners, Special Education students, and Title 1 clientele. Additionally, his technology background provided a strong foundation which enabled him to support colleagues and students with multiple technology platforms while being responsible for managing two school computer labs and he held the Technology District Site Representative position for many years.
Prior to teaching, Alan worked at Intel Corporation for 19 years. In his early years at Intel, he held Marketing Analyst positions, Business Analyst positions, and Revenue Analyst positions. Alan completed a multitude of Marketing, Sales, Engineering, and Management Certified training courses at Intel University academic facilities. During his later years with Intel, Alan held numerous Corporate Customer Marketing Engineering, Sales Development Engineering, and Marketing Program Management positions. Responsibilities in these positions included the design, development, production, introduction, and management of corporate marketing programs and sales promotions for the Americas Industrial Distribution sales channel. The corporate positions allowed him to travel and interface with approximately 4,000 sales personnel in 240 branches. Alan has enjoyed working in many creative and innovative capacities over the years and has gained a great deal of experience from each opportunity. He is enjoying this new chapter in his career with Pacific Coast Community Services where he is meeting and working with incredible students.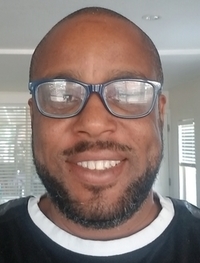 Toney Porter
Placement Specialist/Instructor
Toney has an extensive background in human resources, office administration, and customer service. He is procuring a PHR Certificate for human resources through CSU East Bay. Prior to working for PCCS, Toney held a position doing CAD Design for a promotional design company for approximately 2 years. Additionally, he has held various human resources positions which have helped to build his knowledge and skill sets in that area. After that, he became employed with PCCS as an instructor. He teaches many classes and builds excellent relationships with the students. Toney's main ambition is to develop his skills in human resources, so that he can assist individuals with disabilities in job placement. Toney strives to help others achieve their goals in their everyday lives.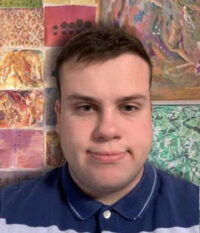 David Silva
Technical Services Consultant
David has a background in technology, server administration, networking, sales, and business development consulting. He joined PCCS as a technical services consultant where he provides technical assistance and services to the non-profit. He provides virtual tech consultations to students in order to help them equip for online classes as well. In addition to working for PCCS, David works for Makers Paradise as their technical services consultant as well. His background in technology has allowed him to serve various organizations and companies both in public and private sector to help with their technical needs such as building websites and assistance in hardware setup. In his free time, David enjoys watching his favorite basketball team, the Dallas Mavericks. David is pursuing a Bachelors Degree in Political Science – Public Service at UC Davis.