Pacific Coast Community Services is a 501 (c) 3 non-profit organization, whose mission is to provide training and long-term employment for veterans, persons with disabilities, and those re-entering the workforce.
PCCS has served over 200 individuals in training, employment placement and job coaching services since starting its Employment and Training Services division in June 2021. PCCS has placed over 44 individuals into positions of employment. Additionally, PCCS has trained over 110 individuals through its vocational training programs.
PCCS course programs offer a certificate of completion and any required testing. PCCS is a vendor with the Department of Rehabilitation and specializes in training disabled students in small classroom settings with individualized instruction. PCCS offers a real life training component with each course in settings that allows each student to experience real interaction with customers and vendors at the Berkeley location. All students receive reasonable accommodations as needed to be successful.
Our graduates have been successful in obtaining employment in their chosen field because our curriculum is developed to industry standards. Additionally, we have surveyed top companies in the local area regarding skill sets and experience needed so that our graduates are prepared to enter the workforce. We also provide basic job search and resume critique with each class and partner with the job developers that will be working with the students upon graduation so that the transition is smooth from training to employment.
All authorizations for services must be accompanied with a referral form (found below), individualized plan for employment (IPE),
and consent to release form (DR 260) submitted to info@pccsonline.org before services can be provided.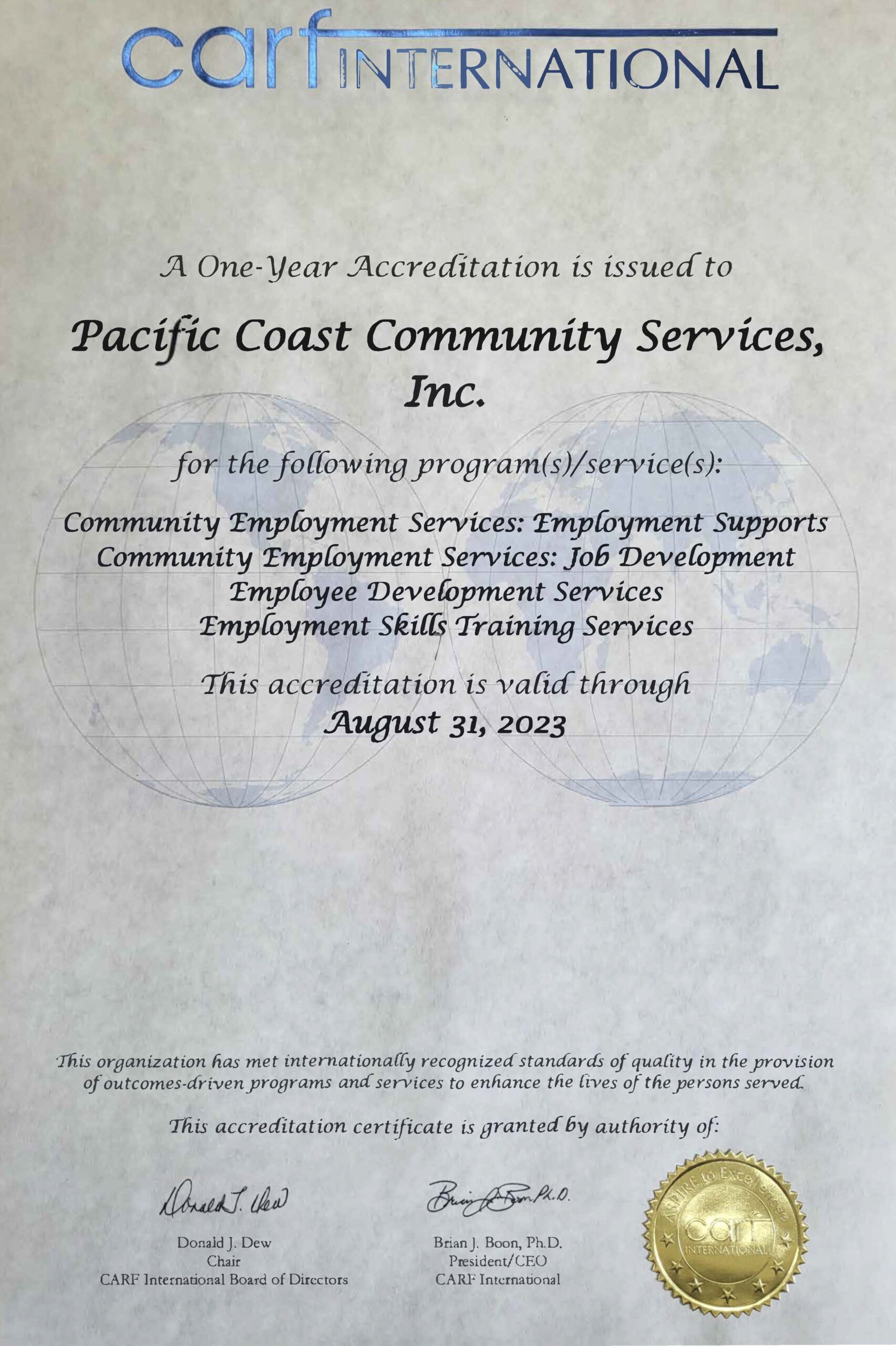 A nationwide rollout of the vaccines by Pfizer and Moderna should begin later this week. The Food and Drug Administration approved a new round of Covid boosters on Monday, that will arrive alongside the seasonal flu vaccine and shots to protect infants and older...